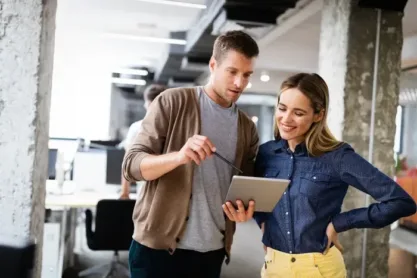 At Quinn's Commercial Cleaning Services, we understand that our janitorial consultant can make all the difference in helping a facility manager keep their building safe and clean. Our janitorial consulting team is comprised of highly experienced industry professionals who have decades of experience in helping businesses across numerous industries develop comprehensive janitorial plans to ensure the health and safety of their occupants.
Our janitorial consultants will work with you to identify your facility needs and develop a comprehensive cleaning plan customized to fit your specific building and your budget, all while ensuring that all janitorial protocols are up-to-date and followed at all times. We also offer regular training programs for janitorial staff so they can stay up-to-date on the latest janitorial standards and remain compliant with all regulations. With our janitorial consulting services, you can rest assured that your building is always safe and clean. Contact us today to learn more about how we can help you maintain a healthy and sanitary environment for all of your occupants.
Quinn's Commercial Cleaning has been in business for over 50 years and our experience and training enable us to provide valuable insight that will result in cost savings and an overall cleaner and safer facility.